The Thoroughbred Breeders' Association has announced that its flat stallion parade will return to Tattersalls on Feb. 3 after a two-year hiatus.
Twelve sires about to begin their first and second seasons at stud in Great Britain will feature in the event, which will take place in the Newmarket sales ring at 11 a.m. prior to the start of the February Sale.
It will be hosted by broadcaster Gina Bryce and Tattersalls' Shirley Anderson-Jolag.
They include the Newsells Park Stud new boy A'Ali, who has retired to the Hertfordshire operation after a career with Simon Crisford which featured multiple group wins including the likes of the Norfolk Stakes (G2) and the Wainwright Flying Childers Stakes (G2) in 2019. He is joined from that stud by second-season sire Without Parole.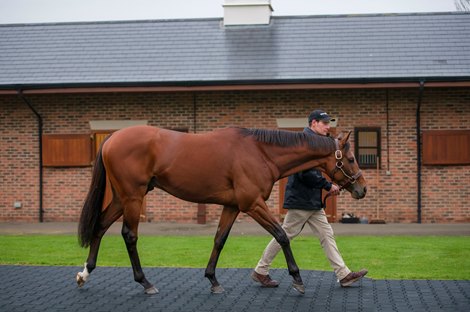 Other new starters to be shown include the National Stud's classic-placed Lope Y Fernandez, Chapel Stud's versatile Bangkok, and another Flying Childers scorer in Ubettabelieveit, who has been recruited Mickley Stud.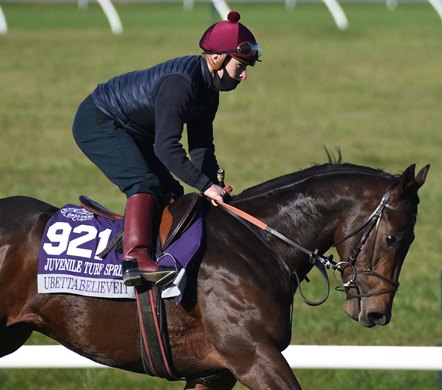 Whitsbury Manor Stud's Sergei Prokofiev and six from the Dorset-based LM Stallions operation—Diplomat, Legends of War, Mr Scaramanga, Roseman, Southern Hills, and Tip Two Win—complete the line-up.
Breeders, owners, trainers, and spectators are also invited to view the stallions and speak with stud representatives after the free-to-attend event, with refreshments and members of the TBA team available to answer any inquiries.
TBA Flat Committee chairman Philip Newton said: "We are delighted to see the flat stallion parade return this year giving breeders and bloodstock enthusiasts the chance to see the latest recruits to the stallion ranks in one convenient location at the Tattersalls February Sale.
"The TBA team looks forward to catching up with members at the event and we welcome inquiries from anyone interested in getting involved in Thoroughbred breeding and bloodstock."