Wayne Clem of Claiborne Farm, Christy Holden of Country Life and Merryland Farms, and Matt Lyons of Candy Meadows Farm have been named finalists for the Thoroughbred Industry Employee Awards' Leadership Award—Breeding. A winner will be announced Nov. 5 during a virtual ceremony scheduled for noon ET.
Presented by Godolphin, the TIEA awards recognize and reward the outstanding talent, diligence, and commitment of the farm and racing stable staff who are at the heart of the sport. The Leadership Award—Breeding is presented to a person in a supervisory or managerial role on a Thoroughbred farm who displays exceptional leadership qualities, particularly in terms of motivating, mentoring, and supporting colleagues in the workplace. This year's ceremony will be hosted by Jill Byrne and will be streamed live at BloodHorse.com. Finalists for five additional categories will appear in BloodHorse Daily leading up to the event, during which the remaining winners will be announced.
An assistant yearling manager at Claiborne, Clem has been employed by the historic operation since 1967.
"Wayne is one of the most selfless and best people I've ever worked with," said yearling manager Robby Hertzel.
Clem also implemented an internship program several years ago, mentoring and teaching students about all aspects of yearling care.
"It is because of his hard work and thoughtful spirit that we can trust Wayne to fulfill Claiborne's motto of doing the usual unusually well," Seth Hancock said.
WATCH: TIEA Leadership Award—Breeding: Wayne Clem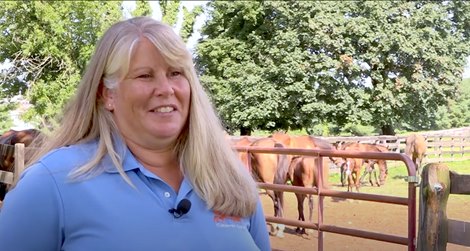 Holden was hired by Country Life Farm in 1985 and has been the general manager of that farm and the Merryland Farm division since 2015. She attributes a great deal of her success as a manager to her mentors and Country Life owners Josh and Mike Ponds. She has served on the board of the Maryland Horse Breeders Association since 2018. When she departs for a well-deserved vacation, she's been heard to say, "I'll have my laptop and phone at hand, so don't hesitate to reach out if you need me."
WATCH: TIEA Leadership Award—Breeding: Christy Holden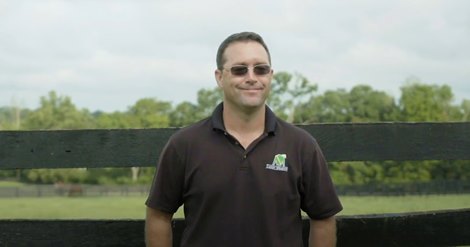 Lyons, the vice president and COO of Candy Meadows Farm, is originally from East Galway, Ireland. His first full-time employment in the United States was with Gerry Dilger at Dromoland Farm. With other stops at Taylor Made Farm, ClassicStar Farm, and Woodford Thoroughbreds, Lyons has been at Candy Meadows Farm/Cheyenne Stables since 2019. He's been described as having a unique gift of being able to spot potential and direct someone toward a role in which he or she can shine. Coach. Teacher. Honest. Trustworthy. Respected. These are all words used to describe Lyons on his TIEA nomination.